HortiMaX-Go!

offline in app

The HortiMaX-Go! status may appear as

offline in the app. To re-establish a connection, you will first need to identify the cause of the problem. The following situations are possible: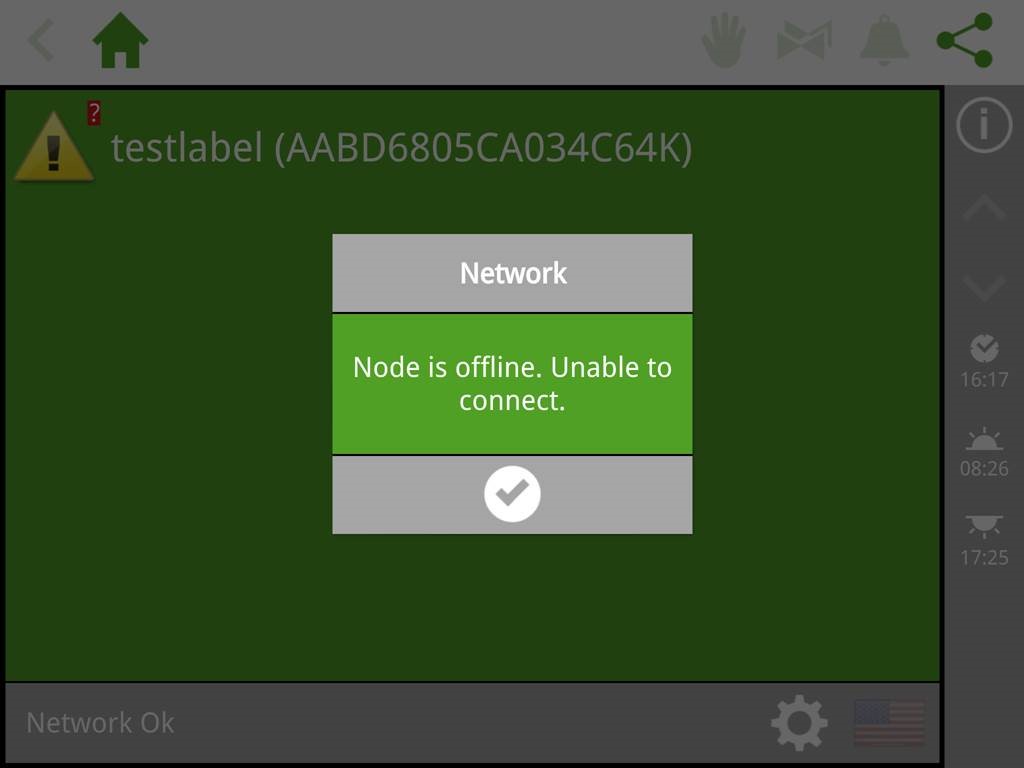 The controller has not been assigned an IP address.
This may happen if the system restarts after a power failure for instance. Call up the

IP address to check whether this is the case. If an invalid IP address is shown (for example: 0.0.0.0), restart the controller and check again. The connection will be restored automatically when an IP address has been assigned.

The CloudBoX is offline or is in a different network segment than the

HortiMaX-Go!

.
Check whether the CloudBoX is shown in the Cloud menu of the HortiMaX-Go!. If this is not the case, check the CloudBoX status by looking if the 2nd LED from the right is flashing regularly. If this is not the case, check the local network connections and

settings to make sure that the HortiMaX-Go! and the CloudBoX are in the same network segment.

Your Cloud account has expired.
Renew your account on the user portal.